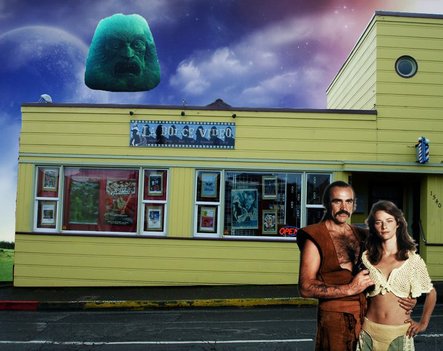 This independent video rental store is just a 5-minute walk from HSU. Across the street from Stars in Northtown is where you'll find the largest, most diverse selection of films in Humboldt County under one roof. Many of our titles are classics, imports, and cult classics that are not available on Netflix, but we also carry all the popular new releases.

The store is arranged for easy browsing, with films separated by featured directors, featured actors, countries, and genres such as "U.K. period pieces,"
"70s sci-fi," and "chick flix" -- to help you find just what you're in the mood for.

We opened in August of 2009, after buying all of the inventory of the oldest video store in Arcata, Video Experience (VX). VX closed down due to their building being sold, and we wanted to keep their amazing collection of films intact and available for the public.

Stop by and let us help you pick out a stack of movies you'll love, or just come in and browse the labyrinth of titles. Open 7 days a week from 11 AM to 10 PM!

---